saunya's closet
There comes a time when you just have to let go of the clutter in your space... This is the season I'm in. All of these items below have been either well loved or never used. I've given away quite a bit of what's in my closet, but these, that are in excellent condition, I've saved for you. I hope these beauties that I once loved will find a safe place with you. Enjoy browsing and reading my little trips down memory lane with each of these pieces. Happy Shopping! - love. Saunya
(shipping will be added at checkout. No returns/refunds)
Vintage leather Skinny belt - size medium
Have you ever seen something so strikingly beautiful that you had to have it even if...it didn't fit, lol? I purchased this beautiful suede belt from a vintage shop in Pilsen neighborhood in Chicago. I'm clearly not a size medium, ha ha, but I couldn't pass it up. Well, it's been sitting in my closet and I'm pretty sure you would get more use out it than me. Never worn, gorgeous, grape, suede leather, with beautiful silver and gold hardwear. You'll love!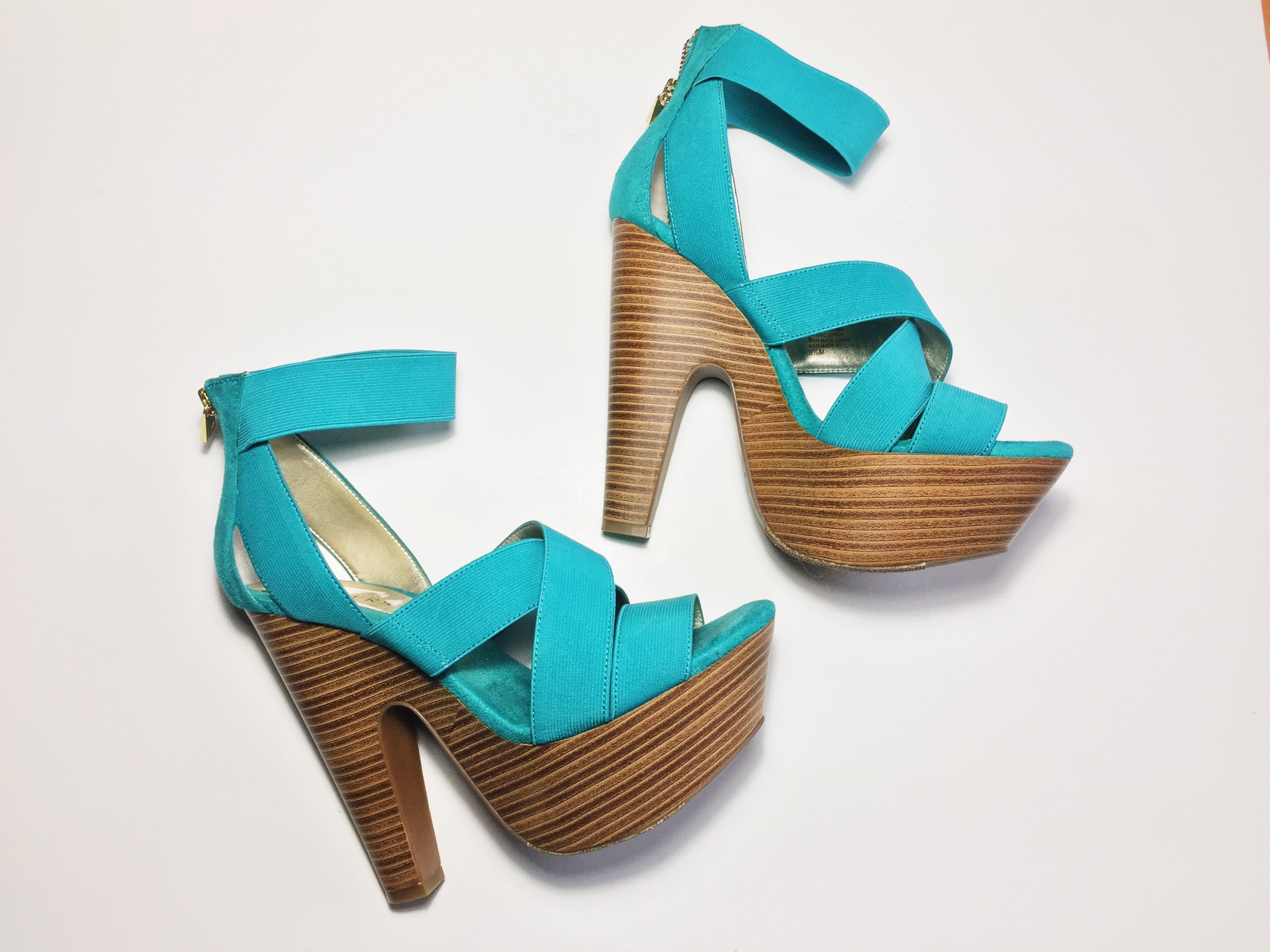 BAKERS TURQUOISE SUMMER SANDAL - SIZE 9 1/2
I purchased these a couple summers ago while on a quest to spice up my shoe collection. This bright turquoise (one of my favorite colors) caught my eye. Well...these beauties have been sitting pretty on my shoe rack unworn because I still haven't found the right outfit to pair them with. But they are so pretty! (*inserts whining emoji face*). Time to let them go. They fit comfortably and are gorgeous on. Enjoy!
Silver Circle Necklace
I went through a phase where I couldn't buy enough statement necklaces. I have so many! Here's one that I purchased from a vendor who is a small business jewelry designer here in Chicago. I was at a fashion event and the owner picked this piece out for me and I fell in love with it. I've had this for a few years and it still sparkles like new! The drop is about 9" from the neck and the circle is 2". Such a pretty piece.
"Love" Earrings- Gold
When I first joined Instagram, I kept seeing photos of handmade jewelry by a designer, Beads by Aree. At this time, I was also creating jewelry (rip SASHgems), and was so inspired by this fellow creator's work. I remember seeing these earrings and adoring them! I was proud to support another black-owned business and purchased these. They are 3 1/2" drop from the neck in bright gold wiring. You'll love them. (No pun intended, lol)
Public Desire Strappy Sandal - Size 9
I recently discovered the UK brand Public Desire and looove all of their shoes! I recently bought a liquid matte lipstick in a gorgeous wine color and I went on a hunt for shoes to match. When I saw these shoes online I gasped! They were exactly what I had been looking for. When I received them in the mail the color was even more beautiful in person. But...they didn't fit :(. These are a beautiful oxblood colored sandal with suede-like texture. I still can't believe I have to let these go! Hope you love them!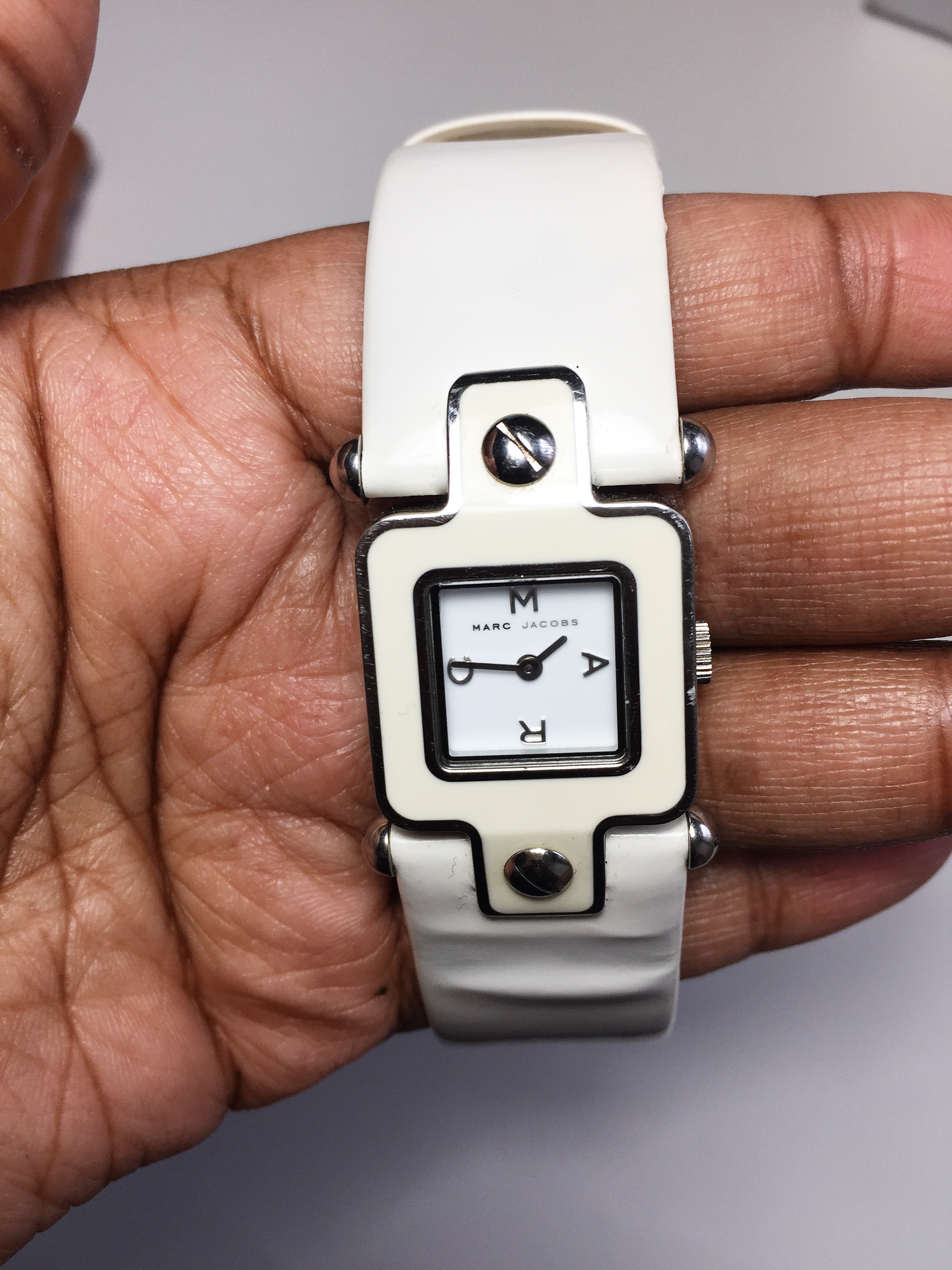 Marc Jacobs Watch
I stan for anything Marc Jacobs. I'm shocked I'm letting this go. I remember working near a Nordstrom downtown Chicago and going into the store on my lunch breaks just to try this on. Well, eventually that got old and I had to have it. I saved up my coins and purchased it after I stalked it for well over 2 months, lol! I wore it proudly for such a long time! Since, my watch collection has grown and I don't wear this one as much. So, I have decided to part ways with it. Note: This watch has been cleaned and disinfected. *It only needs a battery replacement.*
MOLAMI PLEAT LEATHER HEADPHONES
I'm such a sucker for beautiful branding and packaging, gahh!! I stalked these headphones for a while before I gave in and purchased them. I wanted a chic, yet classy pair of headphones that didn't look massive on my head. When I found these, I fell in love! Sadly, a couple months later, I received a new pair of headphones for Christmas. So I have to give these up :( These are made with soft napa leather with gold accents and are super comfortable to wear. They are originally $299 but I purchased them for $150. These are in brand new condition with all the original packaging.
AKira Chicago - Cognac Clutch
I'm a huge fan of the show "Girlfriends" and there was one season where the lead character Joan wore nothing but clutches. In true Saunya fashion (after I see something I like) I went on a hunt for clutches to add to my handbag collection. I purchased this one from a chain boutique here in Chicago (that I interned with in their creative department for a semester of Grad school). The flap is vegan leather, and the body is a soft suede-like material. Excellent condition. (Tip: squeeze the two tiny nobs together to open the bag. It took me a while to figure that out, haha!)
Anthropologie Leather Belt - Size Large
Anyone who knows me knows about my love affair with anthropolgie. If this store had couches I could sit in there all day. It's such a pretty store with soo many beautiful things! And don't get me started on the candles... I purchased this belt a few years ago to wear to a childhood friend's wedding. It's so beautifully made. The belt is elastic and the front clasp is this beautiful, deep, mahogany braided leather clasp. I haven't worn it in over a year so I've decided to part ways with it. In great condition!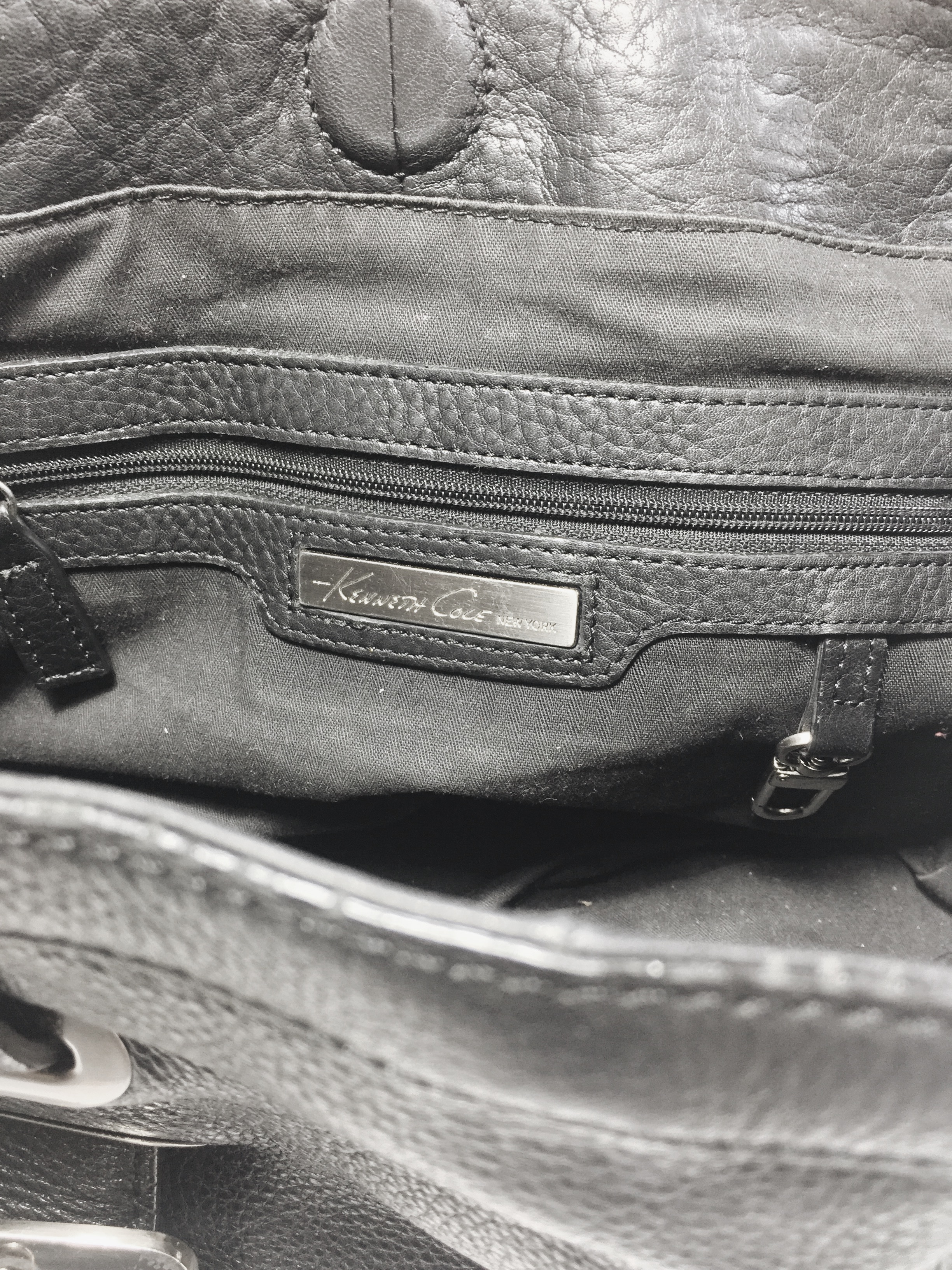 Kenneth Cole Leather Bucket Shoulder bag
Some bags are such good quality you know you'll have it for a long time. That's exactly why I purchased this one. I've had this bag for years and it still looks like I just bought it. The leather is a grainy, thick, beautiful quality and the silver hardwear is chunky which gives this medium sized bag a nice weight. This is one of the first designer (American designer) bags I purchased for myself. I bought it for a little over $200 (which was a lot considering I really couldn't afford it at the time.) But it has lasted beautifully. I just know when it finds its new home this beauty will last for years to come.